Went ahead and finally updated my site. I really needed a place to start putting all the novels github comments I write in a nice place so they don't get lost.
New Site
Nothing fancy, see for yourself.
Completely deleted my WordPress blog. It was running WordPress 3.6, had probably 30 or so posts about who knows what. I only use WordPress for non-fun client projects anyway.
Deleted my old site. It was first built like 3 years ago. I think I was using codekit and Skeleton 1.2.
jekyll new .
Publish to GitHub pages.
The entire site is open source. When I start writing actually useful articles my hope is that readers will easily be able submit corrections/suggestions.
Old site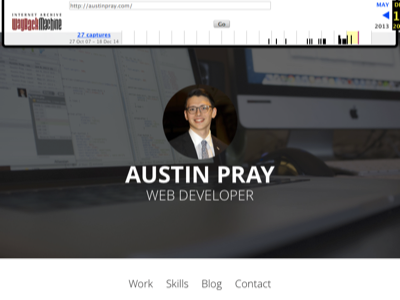 The old site looked something like this. The source for the old site is available here.